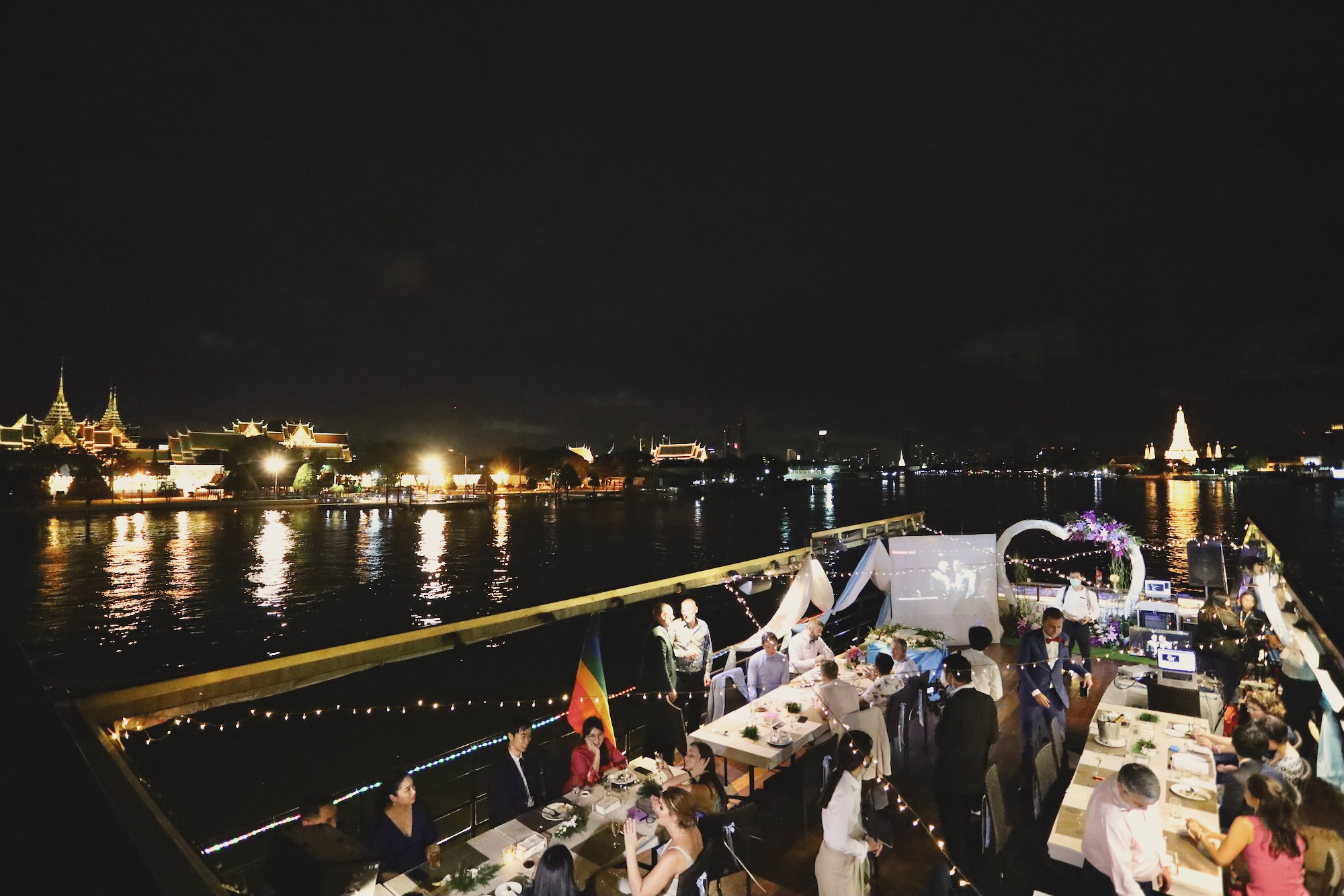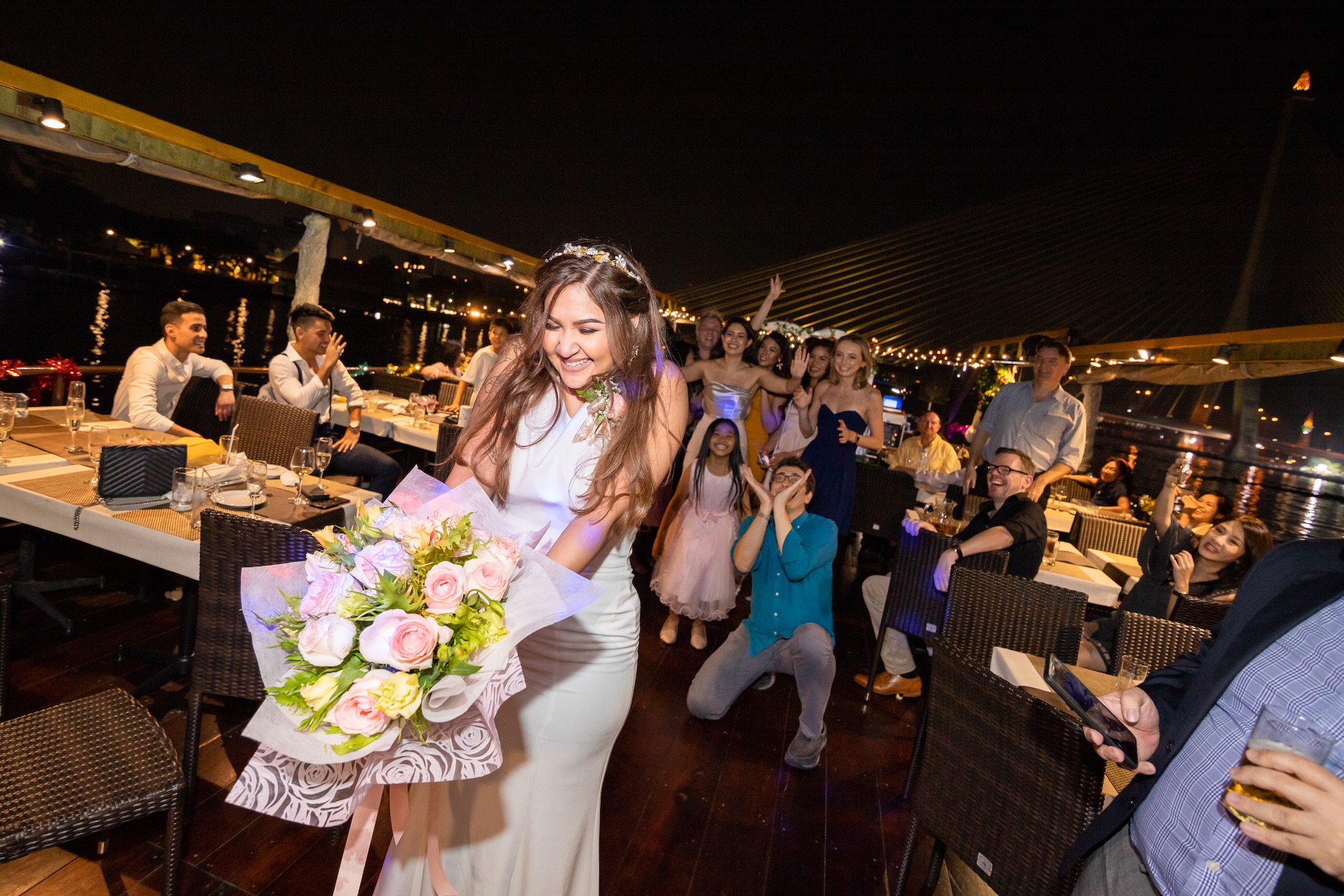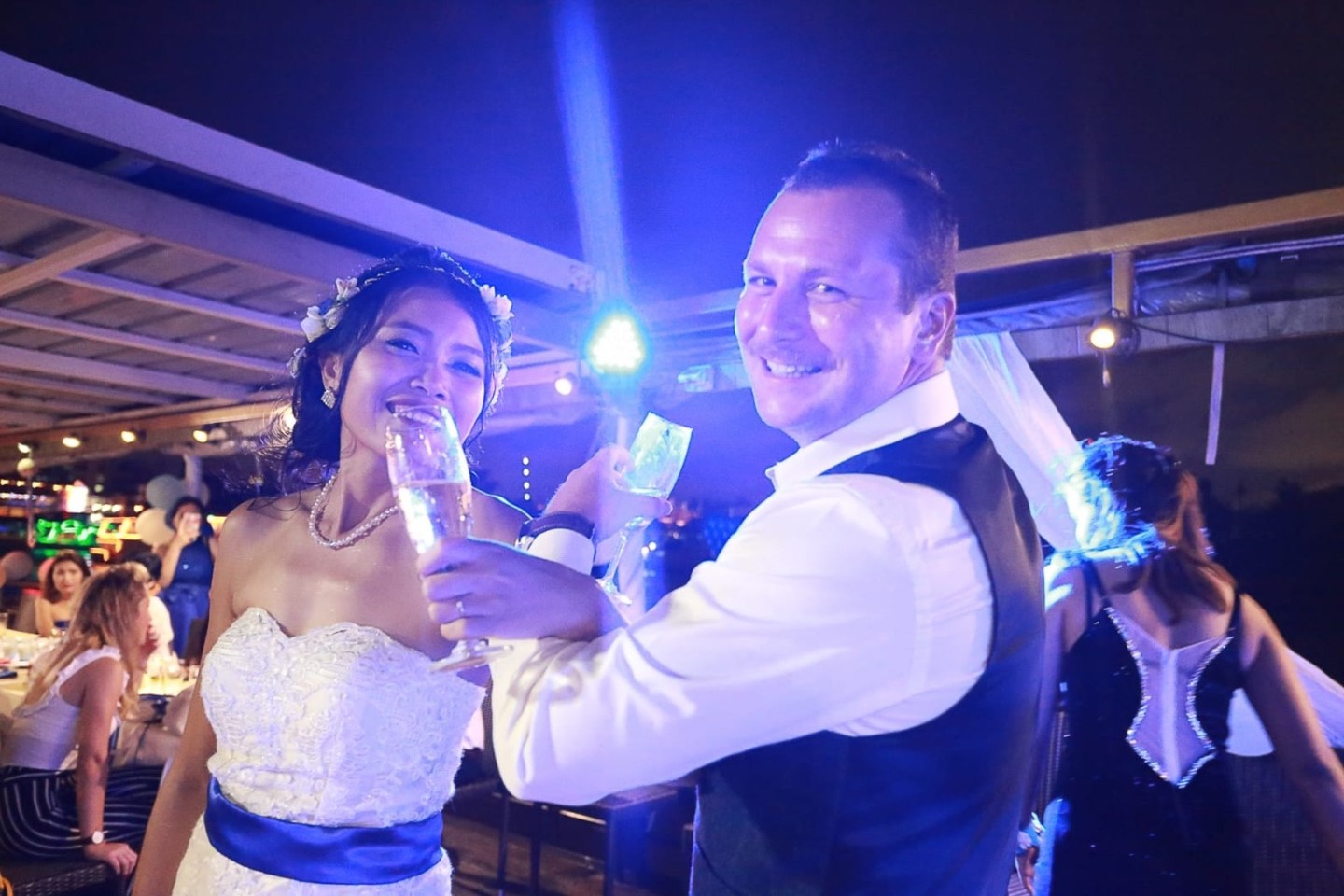 If you have postponed your wedding due to Covid, a private wedding cruise is an excellent option. Not only are we open air, you are also on a moving boat breathing new air all the time! We use minimum serving staff and all are vaccinated with AZ. We use minimum service staff and all are vaccinated and wear a mask
Create the perfect alternative wedding reception with spectacular views…Start your private cruise at sunset, and celebrate your wedding in the midst of many beautiful sights including Wat Arun and the Grand Palace. The perfect atmosphere on the boat awaits with a choice of your own music and decorations. Your private wedding cruise will surprise and delight your guests on your special day.
50-60 Guests, Sanook Boat 75,000-81,000B
20-30 Guests, Sabai Boat 37,000B
You will retain unforgettable memories with your guests as you celebrate into the night on the Chaophraya river with our high quality sound system, and personal service.