Celebrate an incentive or launch a new product or incentive. Host your meeting on Sanook boat for the perfect alternative location to attract customers to attend your business event.

Show your new products, discuss ideas and inspire your employees or clients.
Use the below deck meeting room for an hour for talks moving up to the second floor to socialize on the open air deck. Have dinner and enjoy listening to music, dancing or karaoke for another 2 hours. We can arrange live band if required.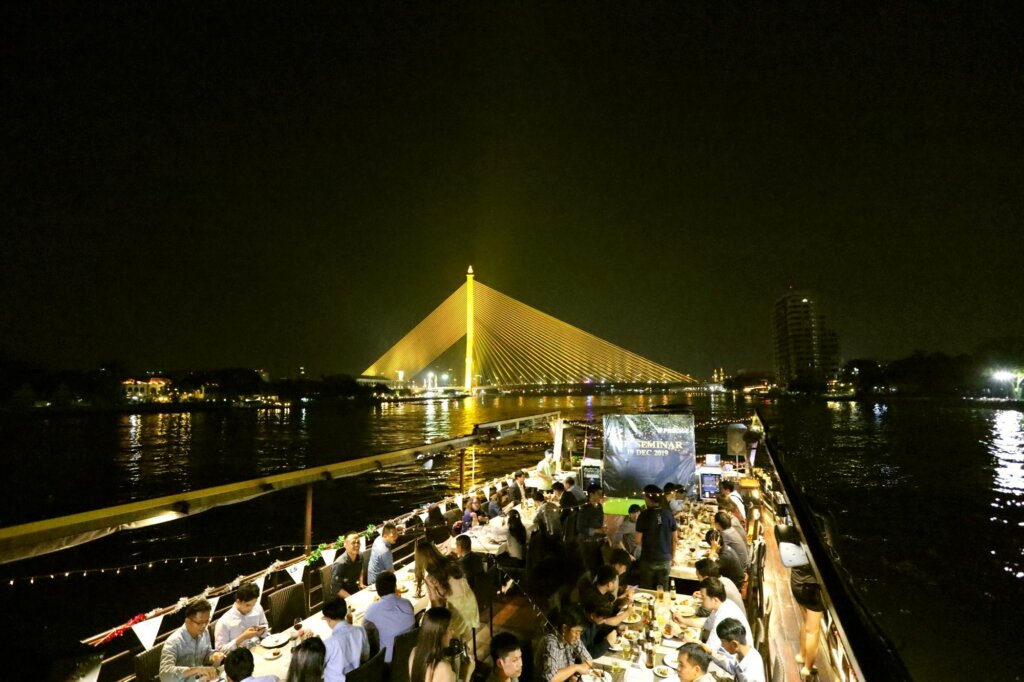 Sanook Boat
Minimum 45 Persons. 3 Hour cruise Rate 1,400B/person + meeting room charge of 10,000B
Meeting room facilities: projector, screen, sound system with 2 cordless microphones, aircon
(Max Meeting room capacity of 70 guests)