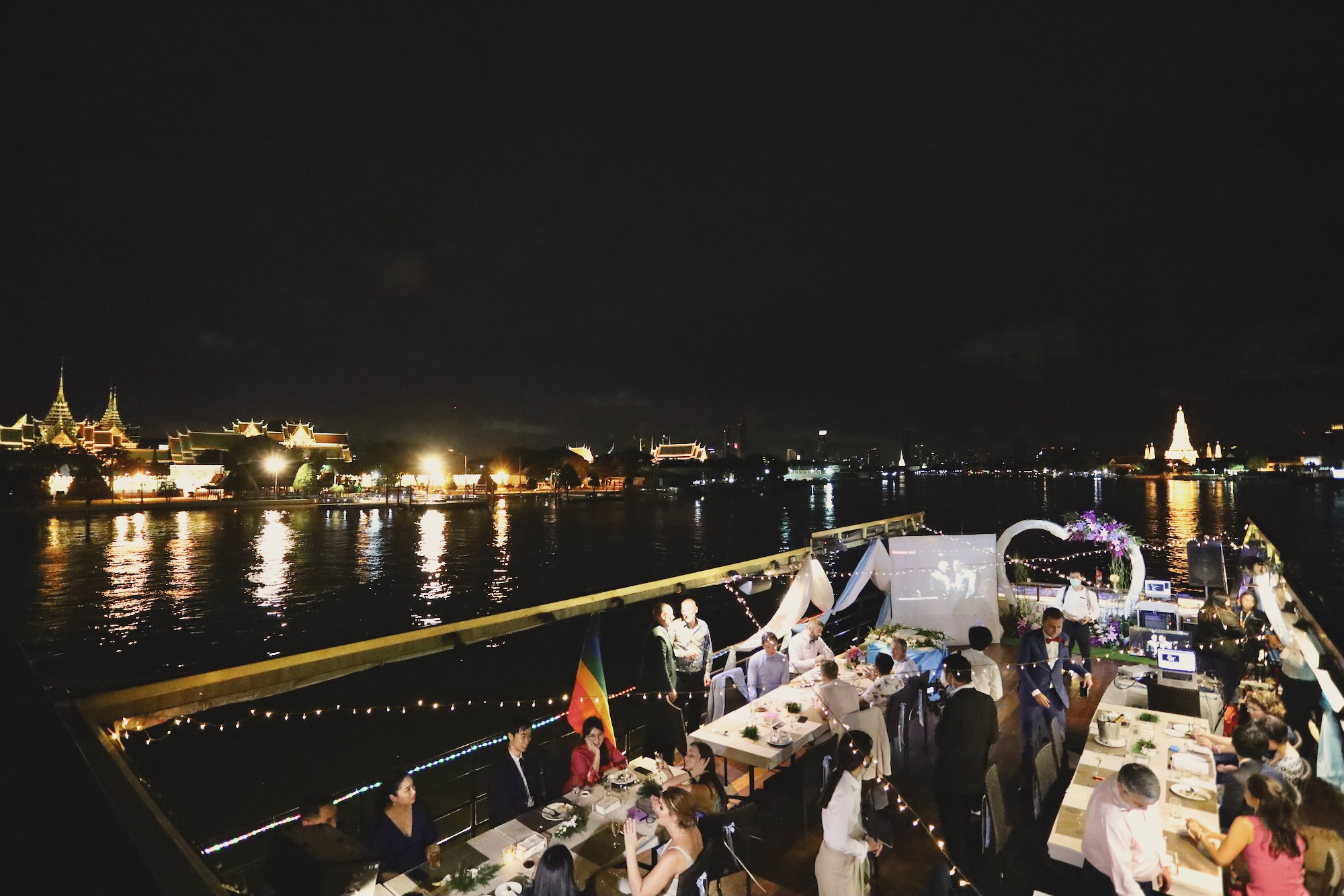 Sabai Cruise Private Charter
Only Your Guests Aboard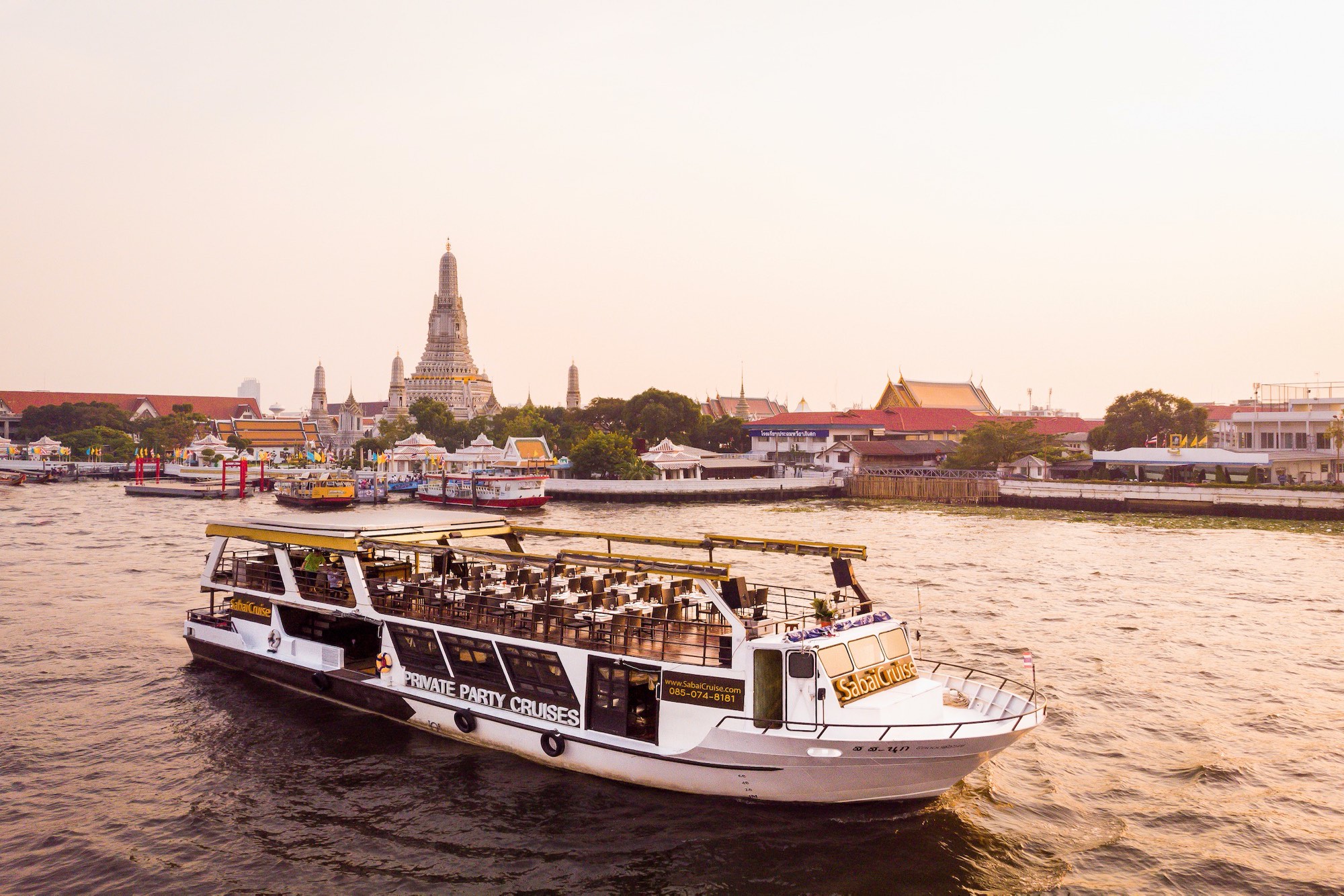 Ready to Serve You
With Extra Care During Covid Crisis
Private Boat Hire in Bangkok for Your Special Occasion
Rent a private boat with Sabai Cruise, and appreciate the beauty of Bangkok from the ChaoPhraya River. Our private cruises are affordable, and a memorable way, to celebrate your special occasion with friends, family, and work colleagues. Whether it's a private dinner, party or wedding cruise, we make it very easy for you to charter, hire, or rent one of our boats and host your own event. Our mission is for you to have a good time aboard, easily translated to Thai as Sanook!
Check Out Our Covid Friendly Promos!
In the context of COVID 19, a private boat party on Sabai Cruise is very safe: Our boats are open air and moving so there is definitely no air recirculation. Secondly, you choose your own group so there is no risk of mixing with an unknown guest. Check out our Covid Prevention Policy
You can also check out the Thai version of our private cruise website at www.thaisabaicruise.com if you would prefer to read about us in the Thai language.
Safety:
We own and operate our boats and have been in business since 2005. They are specifically designed for private group parties on the river and regularly inspected and maintained to a high standard. Crew will pay attention to your safety during cruise. In addition, there are life jackets on board for all guests according to passenger capacities.
Our Location: Come Check Out Our Boats